Day to Day
Food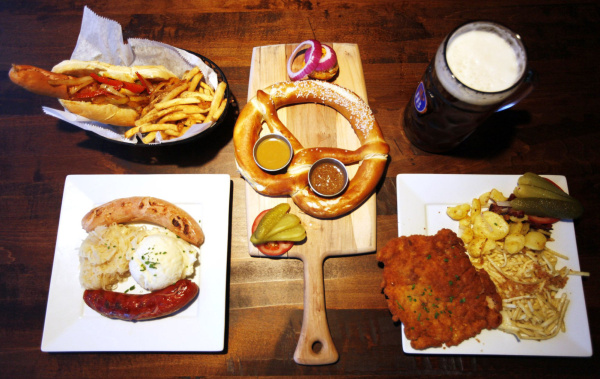 We'll be self catered during the week but, unlike rallies, we'll need everyone's help with catering. So, expect to either be working in small groups to cook each evening or to work as part of the team cooking for everyone else at some point. We'll be deciding upon how catering works when we know more about who's coming.
The menu will be coming out nearer the time so keep your eyes out - naturally it will include a good smattering of German favourites! We will, as normal, be catering for any special dietary requirements as long as they are stated upon the booking form.
We know that it's likely people will want to eat out on occasion. So, to avoid wasting food, we will be doing a sign up sheet for meals so we know what you plan to eat and when you plan to be back in the evening. This should give you some flexibility about trying out some other Berlin food.
If you experience any issues in the booking process, please contact webmaster@ssago.org.